About MOBILE COSPLAY
HOW TO USE
Select a character.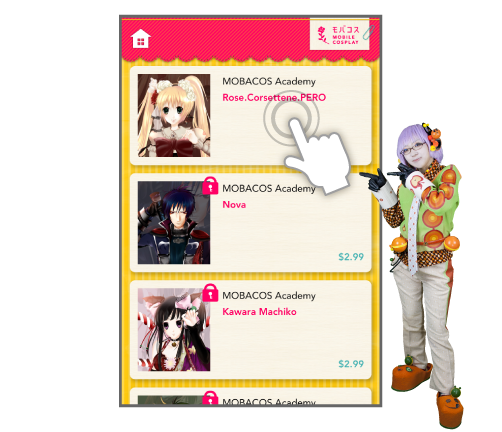 Select a character.
A "LOCKED" character requires data downloading. A priced character can be downloaded after the purchase procedure.
* Background images and stickers downloaded from Mobacos can be used freely for every character.
Select a pose.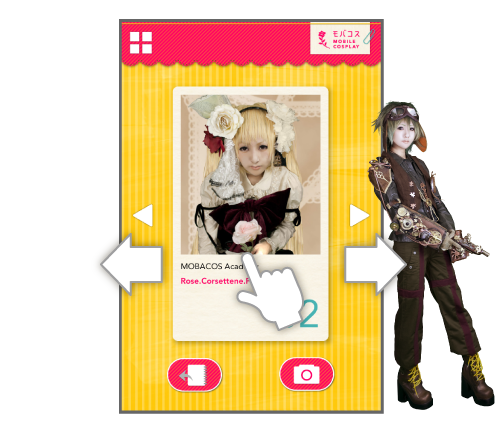 Select a pose.

Take a head shot.

Select a head shot from the Cameraroll.
Take a head shot.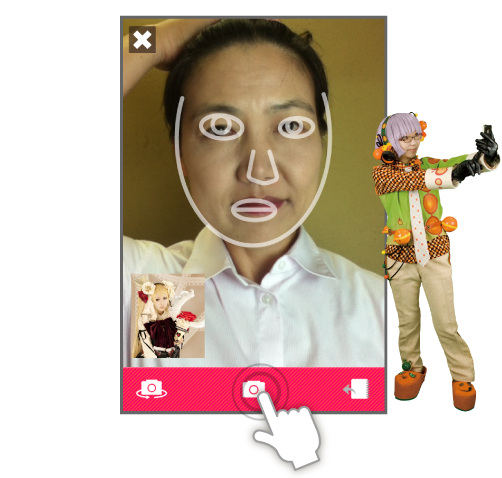 Push a hair off a forehead and overlap a face with the illustration. Proper eye positioning and imitating a sample expression will make the best finish.
Add decorations.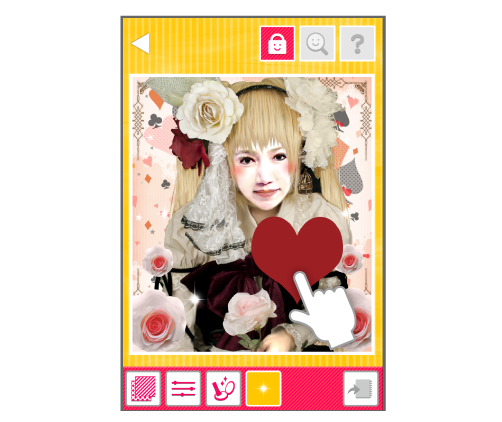 Adjust the size and brightness of the head shot, then enjoy your own make-ups and decorations.